Listen up, sprogs! Today is the glorious day of my stop for the PH Blog Tour of LIFEL1K3 by Jay Kristoff and I am so excited to welcome you all. Huge thank you to Rafael of
The Royal Polar Bear Reads
for hosting.

Reading is like watching a film in your head using the author's words and your own imagination, true cert'. So for my stop, I will be dishing out a list of 20C virtch that are a lot like reading LIKEL1K3. Fizzy, eh?
(Ok guys, sorry if I am using too much of the book slang here. Blame book hangover.)
About LIFEL1K3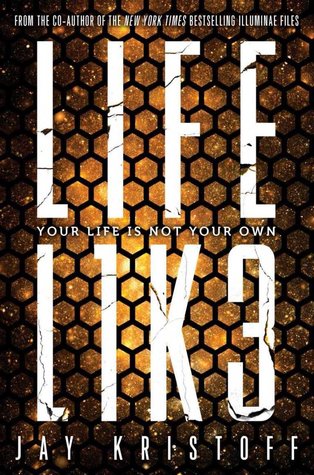 Synopsis:
On a floating junkyard beneath a radiation sky, a deadly secret lies buried in the scrap.
Eve isn't looking for secrets—she's too busy looking over her shoulder. The robot gladiator she's just spent six months building has been reduced to a smoking wreck, and the only thing keeping her Grandpa from the grave was the fistful of credits she just lost to the bookies. To top it off, she's discovered she can destroy electronics with the power of her mind, and the puritanical Brotherhood are building a coffin her size. If she's ever had a worse day, Eve can't remember it.
But when Eve discovers the ruins of an android boy named Ezekiel in the scrap pile she calls home, her entire world comes crashing down. With her best friend Lemon Fresh and her robotic conscience, Cricket, in tow, she and Ezekiel will trek across deserts of irradiated glass, infiltrate towering megacities and scour the graveyard of humanity's greatest folly to save the ones Eve loves, and learn the dark secrets of her past.
Even if those secrets were better off staying buried.


Publisher:
Knopf Books for Young Readers
Publication date:
May 29th 2018
Purchase links:
Amazon | Barnes&Noble | Indiebound | Book Depository
About Jay
Jay Kristoff is the #1 international, New York Times and USA Today bestselling author of THE NEVERNIGHT CHRONICLE, THE ILLUMINAE FILES and THE LOTUS WAR. He is the winner of five Aurealis Awards, an ABIA, has over half a million books in print and is published in over thirty-five countries, most of which he has never visited. He is as surprised about all of this as you are. He is 6'7 and has approximately 12,000 days to live.
He does not believe in happy endings.
Find out more:
Website
|
Twitter
|
Instagram
|
Facebook
Films That Remind Me of LIFEL1K3:
The title of the book, Lifel1k3, pertains to a type of android so advance it looks and thinks and maybe even has feelings like a real human. This book is an action-packed YA sci-fi, with such vivid descriptions and constant frenetic energy. Here are a few films that remind me of the book while I am reading it:

That's about it! No doubt Eve and her bestest Lemon Fresh would get a kick out of watching these films, after a long day of scaverring in the Dregs. And speaking of videos, come see the book trailer of LIFEL1K3 below:


Tour Schedule

Don't forget to follow the tour and hop on these blogs on their designated stops:
Jon -
Wander with Jon